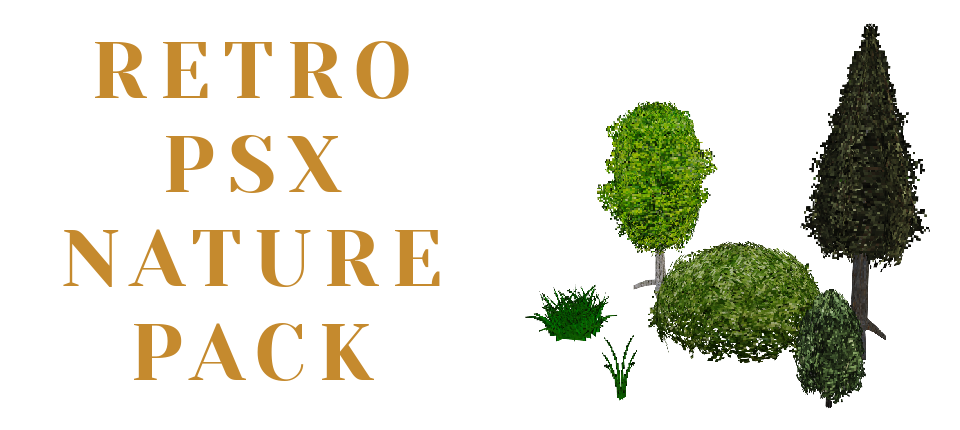 Retro PSX Nature Pack
A downloadable asset pack
This pack includes 8 trees, 8 bushes and 12 grass pieces, all of them come with spring, summer, fall and winter textures variations so you can do a lot of different environments and maps with this pack alone.

The bushes also include six variations for spring with flowers: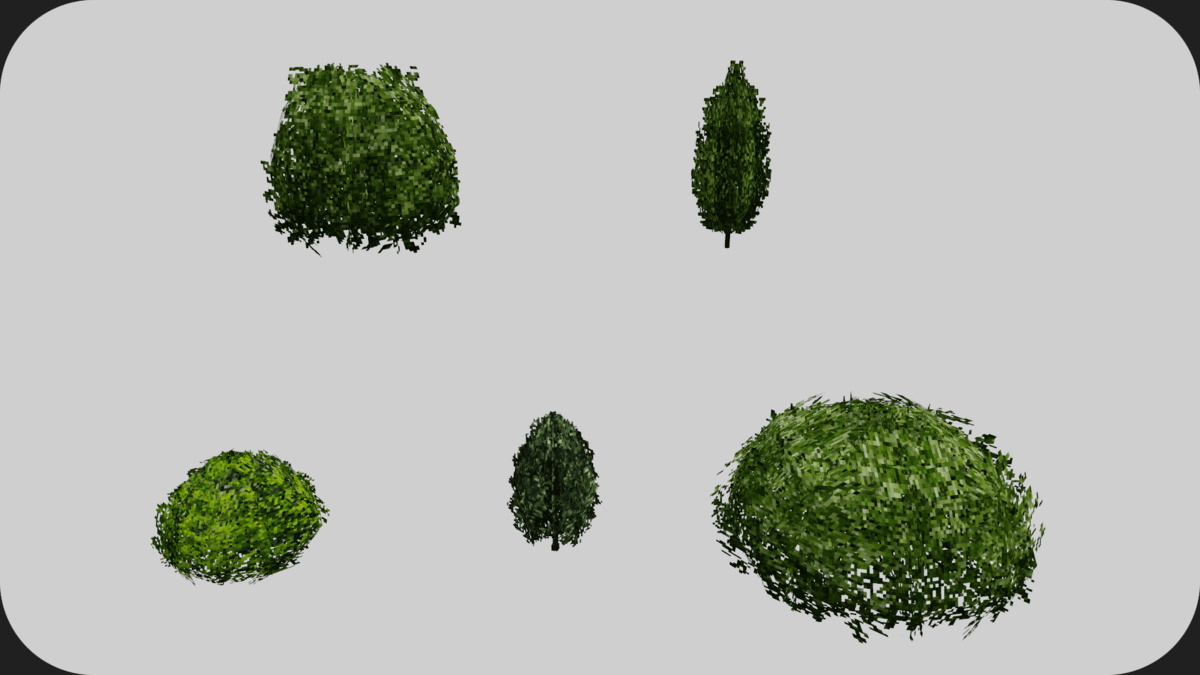 Need help importing? Check these videos out!
These videos should be pretty straightforward however hit me up if you have any questions. Also subscribe for more tutorials and indie game dev content!
License:
The models on this pack are under CC0 License.
Textures come from AmbientCG.com.

Images come from Pixabay.
Credit is not mandatory but greatly appreciated.
Like what you see? Support me for more!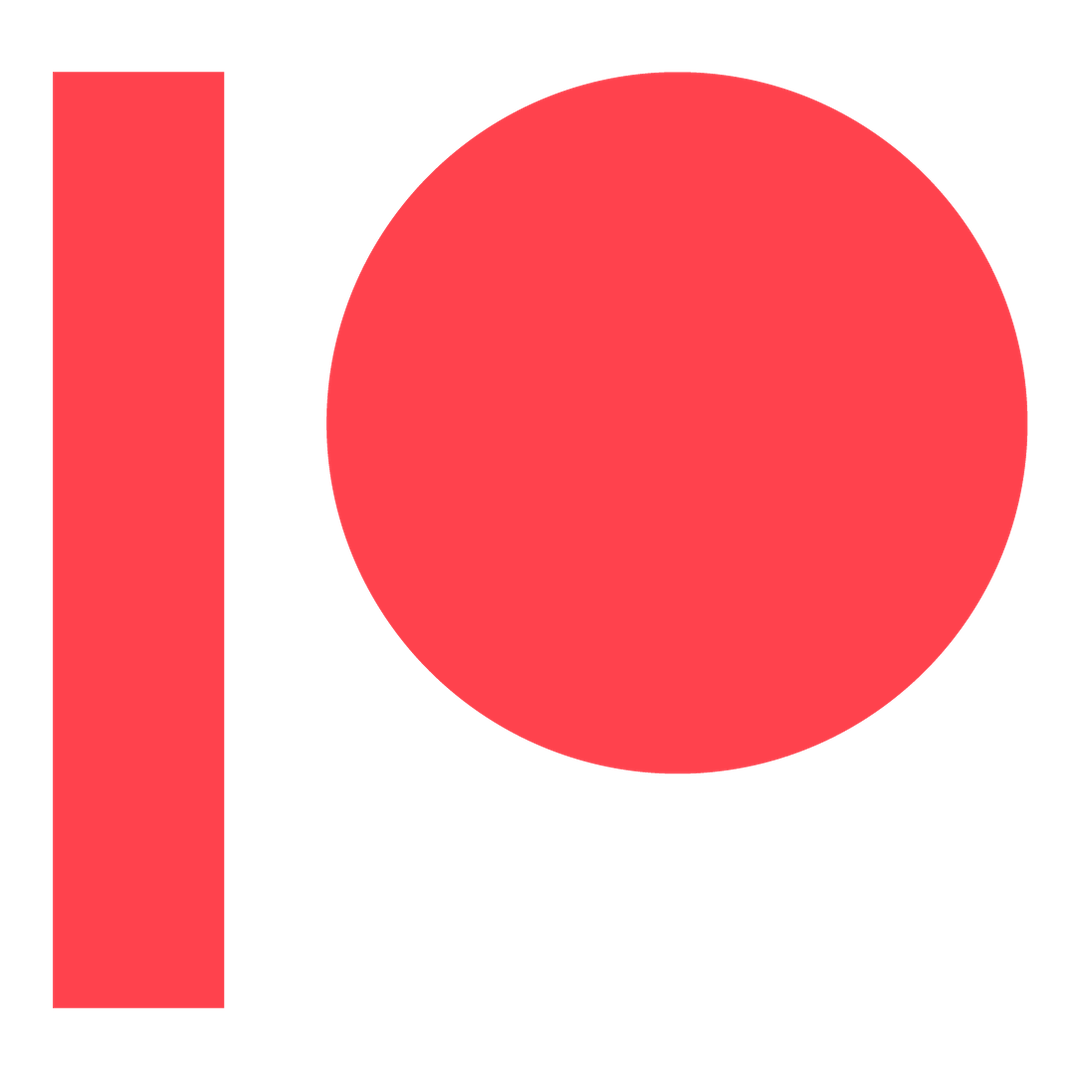 Need personalized work? You can hire me on Fiverr :D
Download
Click download now to get access to the following files:
Comments
Log in with itch.io to leave a comment.
Thank you for downloading and really glad you liked it! And thank you for noticing that too, it's been there for a while now, I will change asap xD
Btw my twitter is: https://twitter.com/elegantcrowcg
This is really great! Thanks for making these!

I was able to follow this tutorial to add collision shapes to these in Godot:

Great! Glad you liked it!
And yeah I made these with custom collisions in mind, that's the reason there's independent parts and all, it makes things way easier :D
Hi, very nice asset! But when I import it into Godot and save as a scene, running the game doesn't show its material render
Great work! Lots of variety in the asset pack, love the different versions for every season :)
Glad you liked it! And yeah I did my best to add a bunch of stuff, stay tuned for more! :D
Wow these look great. They would be great in my games but I've sworn an oath to use all my own assets I make. Well done man
Nice one! I really like it!
Sent you some money, not a big amount but anyway better then nothing for this asset!